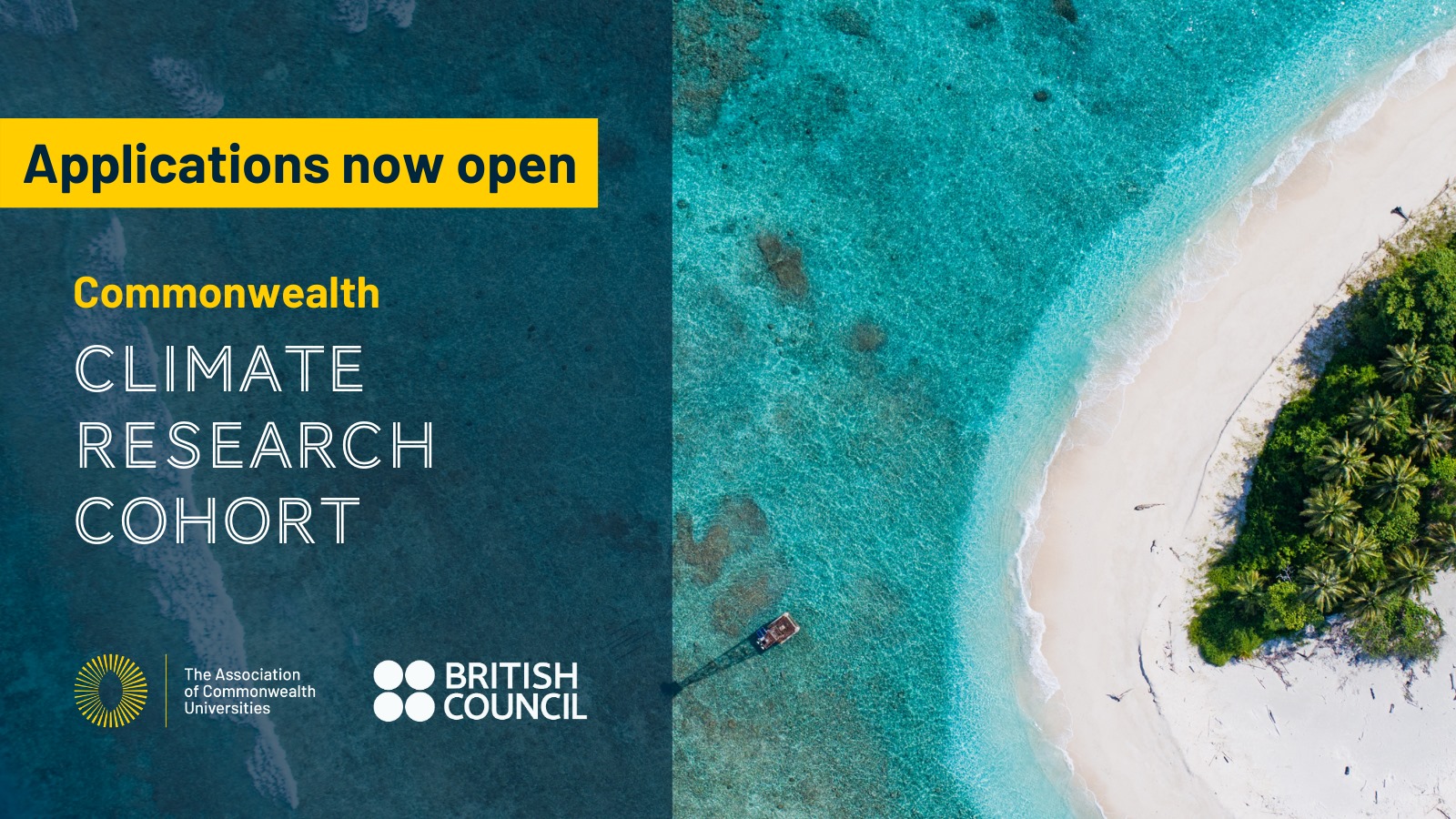 The Association of Commonwealth Universities (ACU) is calling for applications for the Commonwealth Climate Research Cohort (Deadline: 31 January 2021).
ACU has partnered with the British Council to launch the Commonwealth Climate Research Cohort – a platform for researchers to bring multidisciplinary knowledge and expertise to a global stage, build international collaborations, and work with experts to influence on issues related to climate and environment in their communities and beyond in the lead up to the 26th UN Climate Change Conference of the Parties (COP26). ACU is seeking 24 outstanding climate and environment researchers to form the cohort and serve as members of an ACU Regional Committee.
For details and application, please visit the website.
Interested applicants from member institutions of SDSN Hong Kong may seek support from SDSN Hong Kong during the application stage or after the application is successful to connect with other SDSN networks, including:
For assistance or enquiries, please contact Dr Matthew Pang (Tel: 3943 3013 / Email: This email address is being protected from spambots. You need JavaScript enabled to view it.) at the CUHK Secretariat of SDSN Hong Kong.